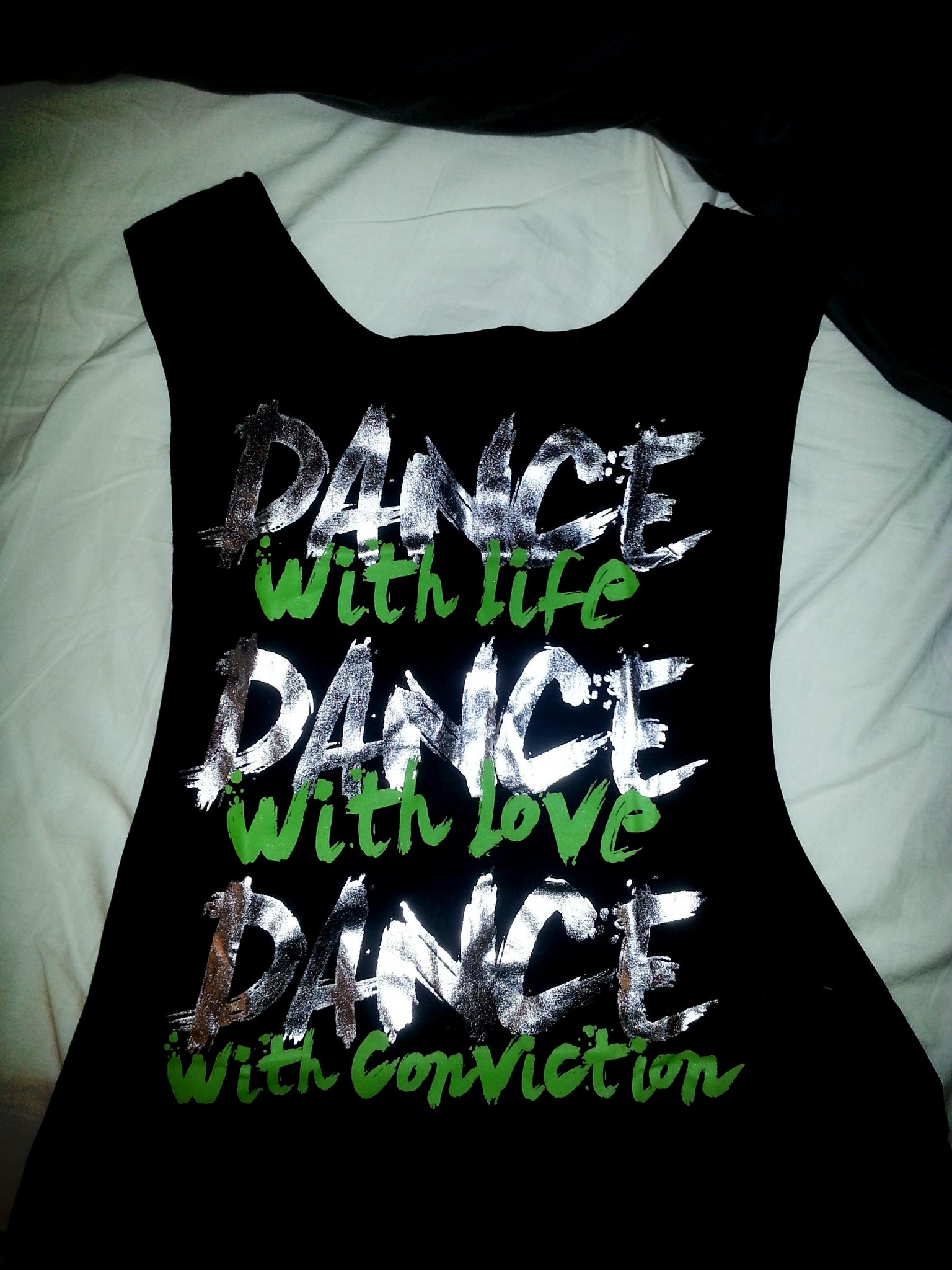 I am 100% super excited to be going to the Les Mills Quarterly workshop that's being held at my gym this weekend.
Why do you ask?
Because I get to BodyJam! With
both
my favourite instructors leading the class at the same time.
Now... I bought this shirt in Pink for my instructor Niki.... but I liked it so much that I got one for myself too - Black was much more me. Paired with some really hot white gym pants and my high top sneakers. Here's hoping we don't wear them at the same time though, because that would be awkward. ; )
It's going to be so awesome. Can't wait to dance!